At the end of April, I attended the annual Society for Industrial and Organizational Psychology (SIOP) conference in Seattle, WA. Not only did I get to reconnect with old colleagues and watch Talent Plus' own Dr. Megan Leasher become a SIOP Fellow (!), I went home with three main takeaways. First, investing in top talent matters now more than ever. Second, many assumptions about job performance are misguided. Finally, I/O psychologists need to improve our communication with those outside the field.

Though the pandemic is dying down, remote work and initiatives to improve employee wellbeing are not. The line between our work and personal lives continues to blur. According to one survey, 87% of employees are willing to spend more time on relationships at work. And as we know, traditional work hours are shifting from a 9-5 schedule to something more flexible (10 AM jog or 8 PM expense report, anyone?).

With this new marriage of work and personal, not to mention the challenging labor market, employers must continue to invest in their employees. This can look like providing mental health resources, building a relationship-oriented culture, and most of all, asking employees about their needs one-on-one. By making employees feel like part of the conversation, employers can drive growth through investment. After all, as one panelist put it, "Your employees are someone else's candidates."

Another form of investment could be ensuring you're making decisions based on performance. Unfortunately, true performance only accounts for about 25% of the variance in performance ratings. So where does the other 75% come from? Presenteeism—working long hours or in-person to appear productive—came up more than once. Some employers assume that requiring in-person work will improve performance and engagement, but that's not always true. In fact, I learned that a hybrid schedule with around a 65/35 split between remote and in-person work is the sweet spot for engagement in many settings. Making an honest evaluation of your in-person policies and communicating the results to employees will go a long way in their investment.

Presenteeism isn't the only thing getting in the way of accurate performance ratings. One panelist talked about the Pygmalion effect, which happens when managers assume someone is a star performer and thus spend lots of time developing them. The result is even better perceived performance—essentially a self-fulfilling prophecy. Certainly, managers should develop top performers, but they need to use accurate, consistent performance measures to identify those top performers. That's important for selecting top talent, too. We can't predict better than we can measure.

I/O psychologists have talked about these issues for a long time, and yet we still see them over and over again. It's easy to point fingers, blaming managers without I/O backgrounds for the gap between evidence-based practice and actual practice. But isn't it our responsibility to make sure we're communicating clearly? Many times, we overcomplicate things. Even while writing this post, I've had to stop several times to edit for clarity. Sometimes, we oversimplify. An audience member at one session pointed out that we often introduce I/O by saying, "It's like HR, except…"

We need to meet in the middle, providing accurate information without burying it in unnecessary jargon. Even more so, we need to align our research with business needs and be prepared to pivot when necessary. Our purpose is to improve work for both employees and employers. We can't do this without first asking those groups what they need. We're not doing anyone any favors by staying in what one panel titled the "I/O Echo Chamber."

If I were to put all my takeaways into one word it would be "communicate!" Effective communication between I/O psychologists, employers, and employees is at the heart of the issues I described. It's simple, but it's true: Asking what stakeholders need will help you create the best path forward. I look forward to next year's conference in Boston. Until then, I'll start creating that path.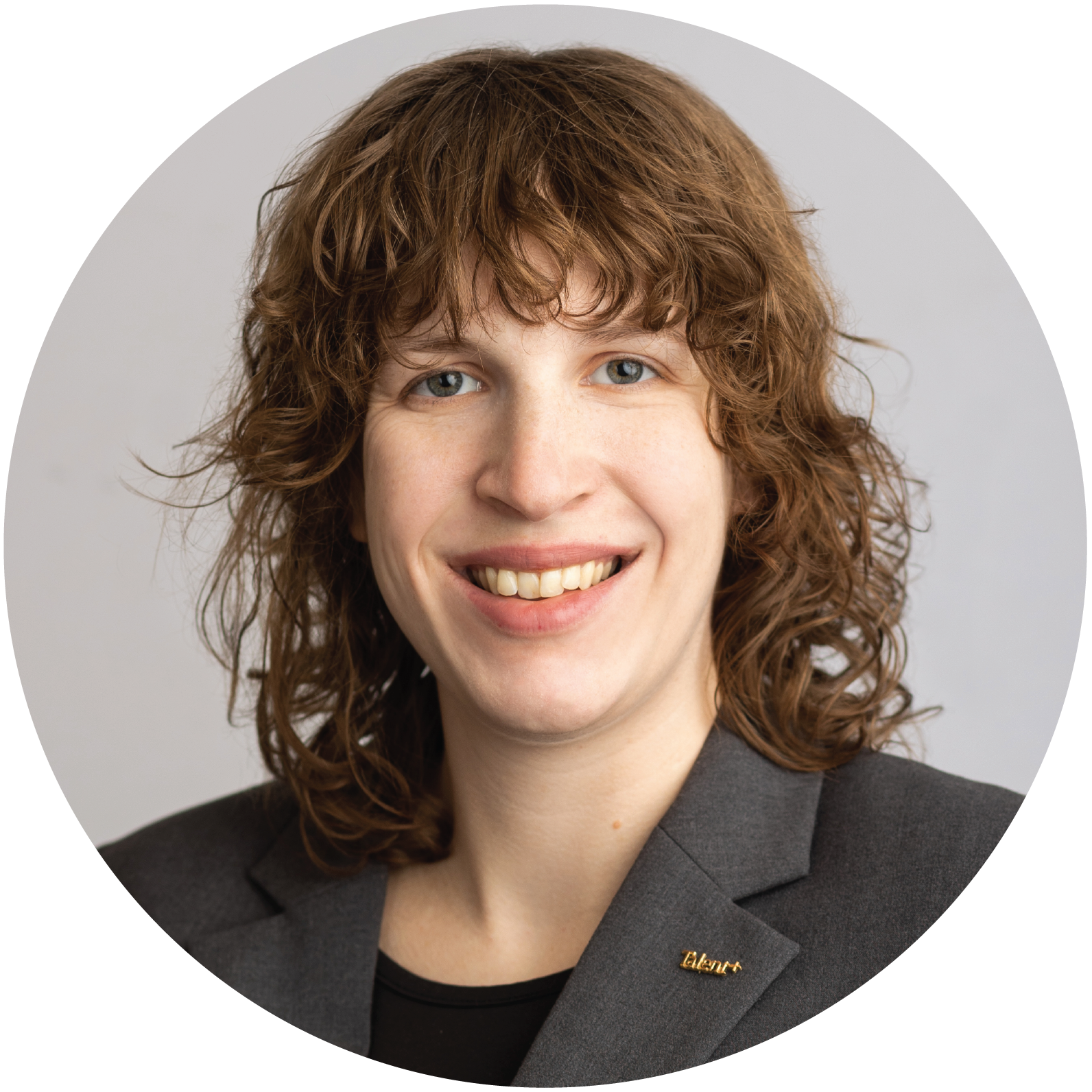 Alice Pyclik, Ph.D. is a Research Consultant at Talent Plus, where she uses The Science of Talent ® as a discovery and problem-solving tool for clients. She uses talent data to tell stories about variables that matter to clients most, such as values, engagement and retention.
"I use my talents to apply and advance The Science of Talent for the benefit of clients, colleagues, candidates and the community."
Talents: Conceptualization, Focus, Intelligence, Ego Drive, Individualized Approach