Understand your talents
Accomplish your goals
Collaborate with your team
TalentMine is an introduction to your strengths and a roadmap for you to start leveraging your talents in your career and beyond.
An all-new tool to develop your talent
TalentMine is a developmental platform designed to help individuals identify and develop their strengths identified through the assessment process. This knowledge provides managers with guidance and best practices on how to develop the strengths of their team members.
Understand and improve your strengths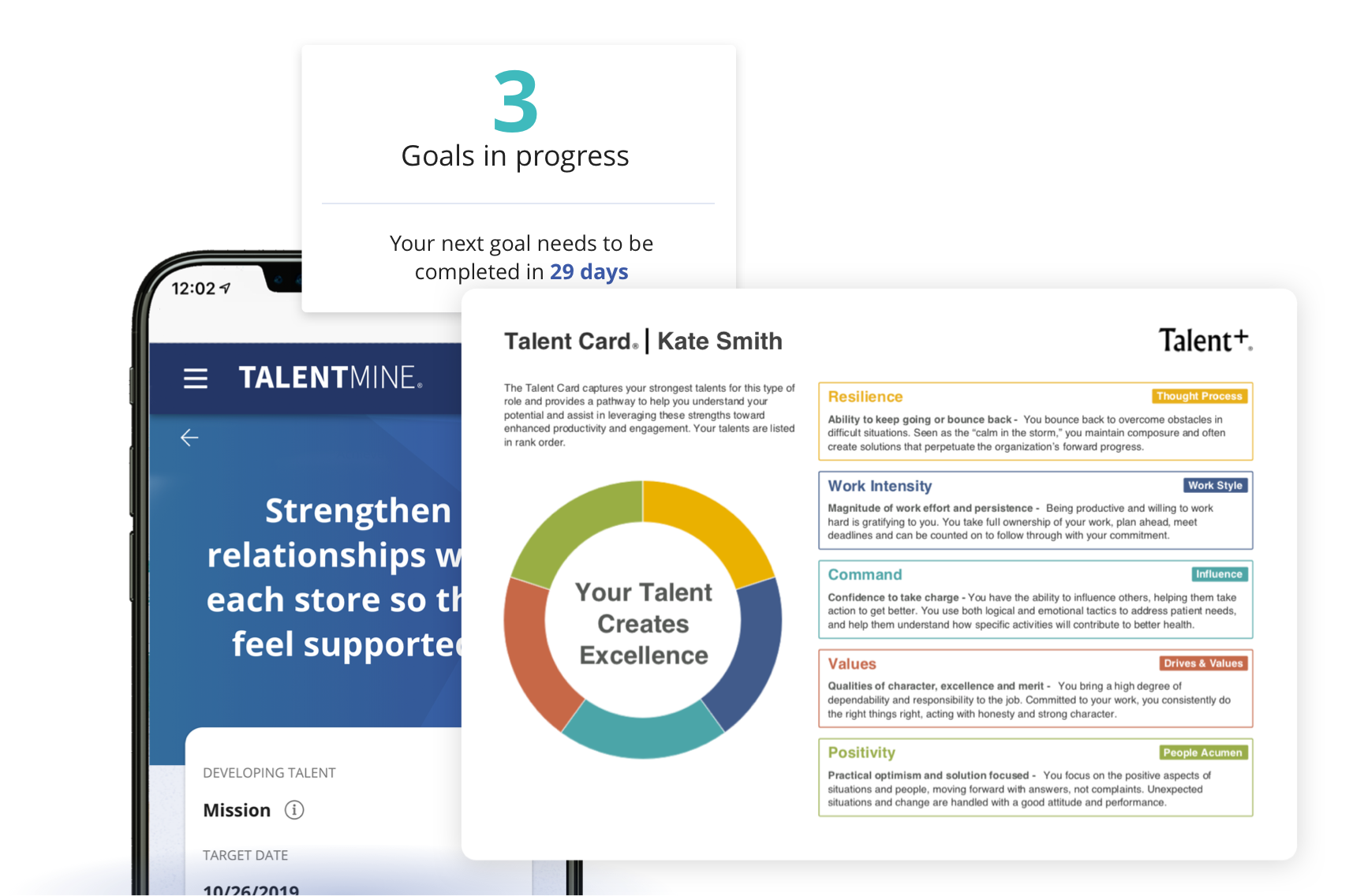 Uncover 
Access your Talent Card
Highlight
Share your Top Talents with Others
Achieve
Create and Track Goals
Play to your team's strengths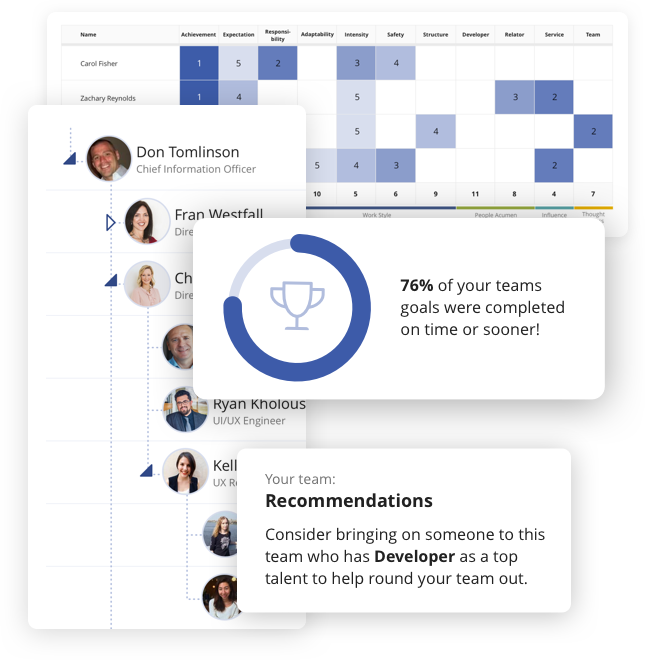 Org structure creation
See your down line and manage your direct reports
View and create goals for direct reports
Help your team grow by creating business goals with them
Consolidated reports for team's top talents
See where your team is strong
Recommendations for developing your team
Identify strengths and weaknesses in your team to help them improve and grow
Start your talent journey with TalentMine today
Understand your talents
Accomplish your goals
Collaborate with your team