Assessed had a turnover rate 8 percentage-points lower than Not Assessed. If all Not Assessed had been Assessed, it would have resulted in 1,134 fewer terminations.

With the direct costs of turnover conservatively estimated at $5K/termination, this would have saved $5.7M in turnover costs.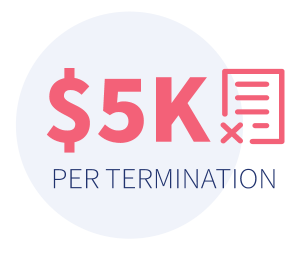 CONCEPT : Assessing for talent lowers turnover, saving millions.
ASSESSMENT : Talent Online® Assessment
INDUSTRY : Retail
COMPANY : Retailer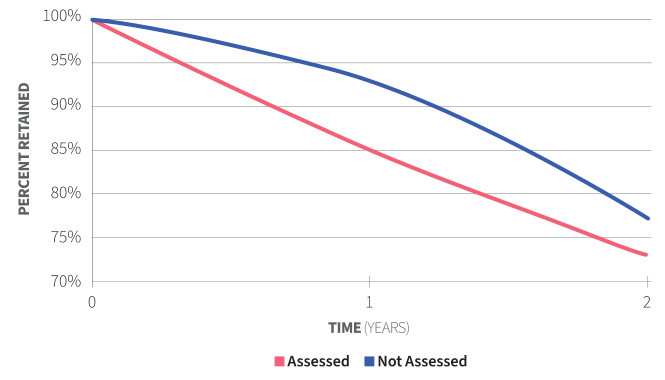 When controlling for store volume and seasonality, assessed are more likely to remain employed at 1 year and 2 years of service.