A fortune 100 airline implemented a Talent Plus® assessment to drive customer service, satisfaction and sales in their call center.

Of 252 call center specialists with matched talent and performance data, top quartile talent had 4 percentage points higher first call resolution, 9.5 percentage points higher customer satisfaction and sold $49 more per call than bottom quartile talent. On average, a top quartile talented specialist sells $613,500 more annually, which equates to $41.1 million across all talent specialists. Had each of the talent specialists in the bottom quartile been in the top quartile, Delta could have made an additional $33.7 million.
Employees Recommended by Talent Plus® have Higher Retention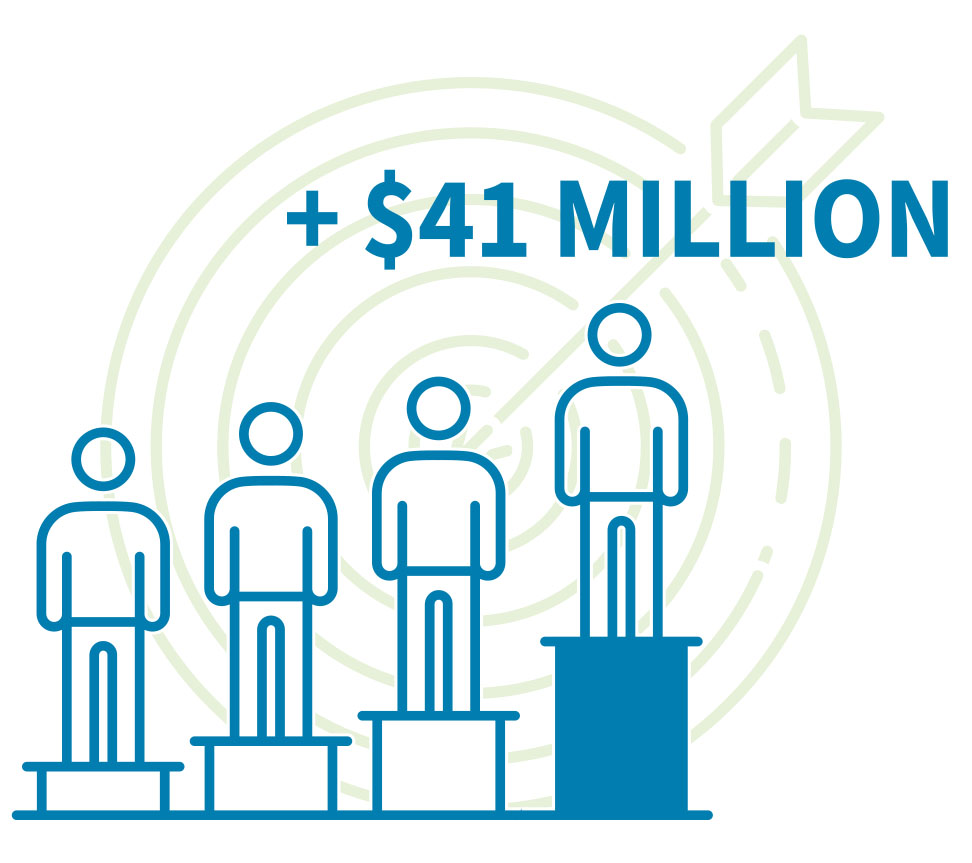 CONCEPT : Talent drives customer satisfation and sales
ASSESSMENT : Customer Service Talent Online® Assessment
INDUSTRY : Transportation
COMPANY : Airline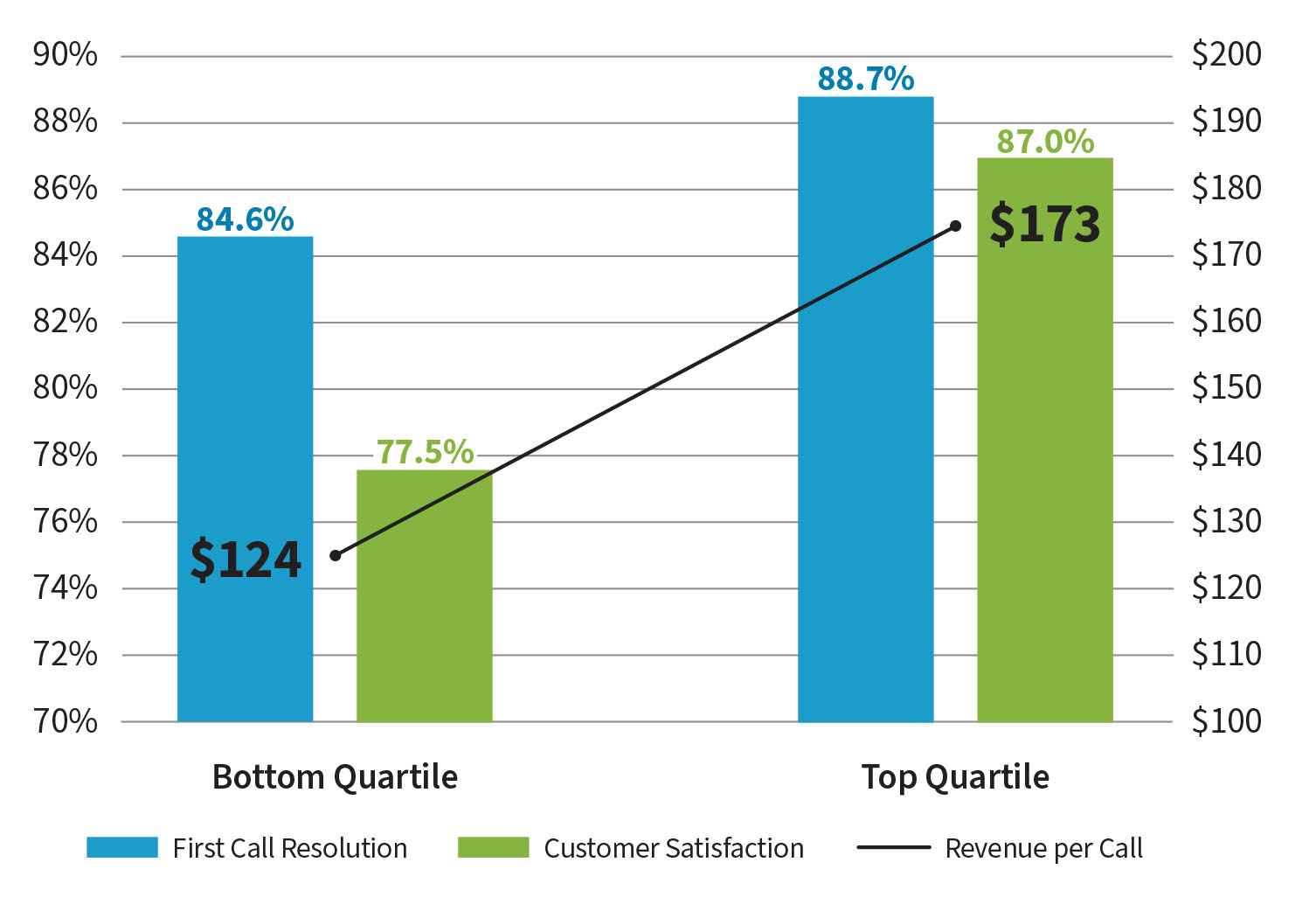 Top performers have higher rates of first call resolution, improved customer satisfaction and increased sales.