Align Talented Managers to Talented Employees to Increase Retention
We know talent is crucial to an organization's success. But even more so, the alignment of talented managers to talented teams ensures your people stay.
Align talented managers to talented employees to increase retention
A Large Hospitality Client
Increase Retention and Engagement — Select Talented Managers
Recommended Employees are 2x more likely to stay under a Recommended Manager/Director.
Most of this client partner's employees are Recommended Employees (71.7%) under Recommended Managers/Directors and have a 70.6% chance of staying. However, Recommended Employees under Not Recommended Managers/Directors only have a 59.1% chance of staying.
One third of all Recommended Employees terminated within the first year were under Not Recommended leaders. The median tenure of Recommended employees under Recommended Managers/Directors is seven years.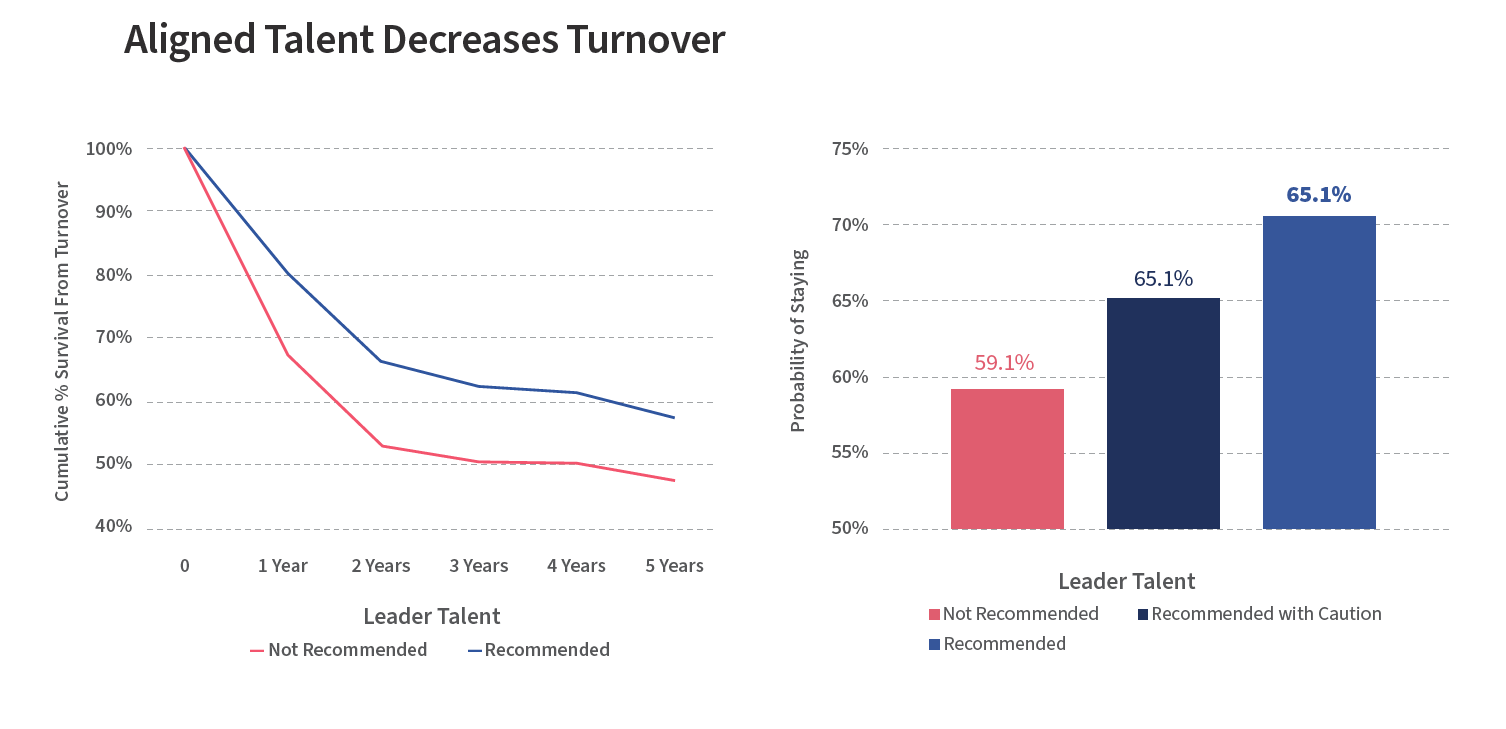 We know the power of natural talent in Hospitality.
Get in touch
We'll be more than a vendor to you; we will be your talent partner