For one fiscal year, a hotel company compared their top 25% salespeople (N=33) to the bottom 25% (N=30) according to the percentage of the goal attained, discovering considerable differences.
Talent Plus Quality Selection Process ® (QSP ®)
Talent to Sell Directly Impacts Bottom Line
On average, the top sales group achieved 120 percent of their sales goals, while the contrast sales group achieved just 46 percent. The top sales group has consistently higher interview scores than the contrast group with significant differences in the Competition and Positivity themes as well as the Total Score. All salespeople in the study were selected using Talent Plus' Quality Selection Process (QSP) making the contrast more meaningful.
The QSP quickly identifies applicants' sales talent, benchmarked against successful salespeople both within their own company and against Talent Plus' own sales benchmark.
Percentage of Goal Achieved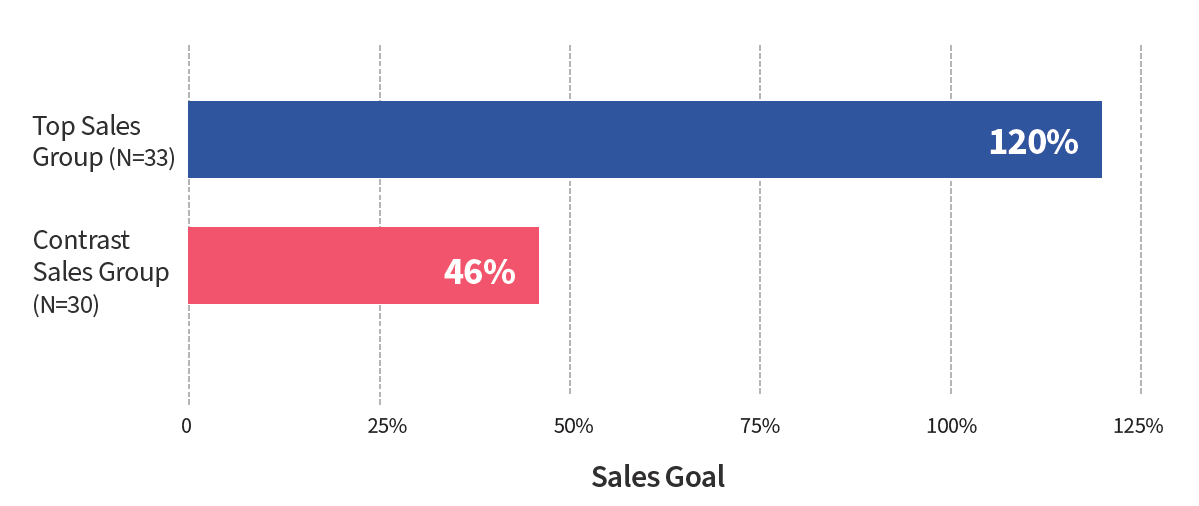 We know the power of natural talent in Hospitality.
Get in touch
We'll be more than a vendor to you; we will be your talent partner