A client partner wanted to gauge their capacity for sales growth among eight stores focusing on strengths management. A strengths-based coaching session was provided by a consultant, which focused on helping team leaders coach team members based off of their talents.

After implementation, sales numbers from one month prior to training were compared to numbers one month after implementation. On average, the percent to plan for all stores increased by 6%, after the coaching session. Some individual stores saw growth in the double digits, with one achieving a 42% increase in percent to plan.
INCREASE IN PERCENT TO PLAN BY 6% AFTER COACHING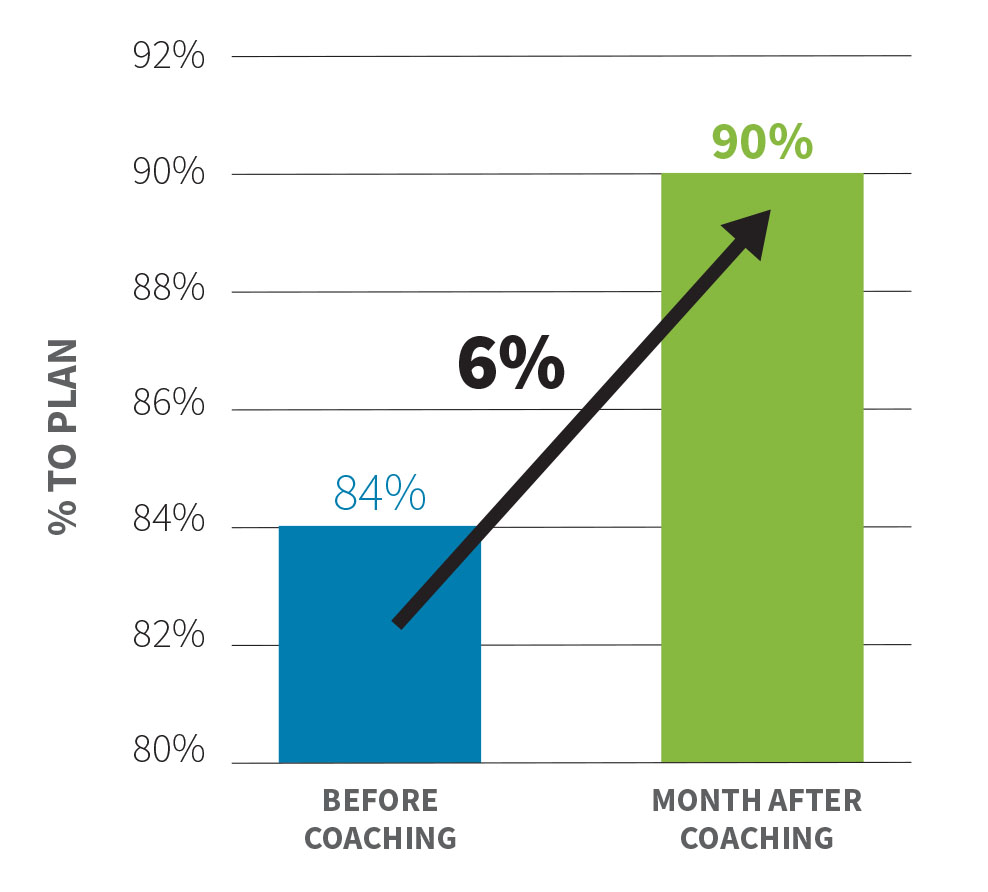 CONCEPT : Coaching Impact
ASSESSMENT : Retail Sales Manager TOASM
INDUSTRY : Luxury Retail
COMPANY : A Cosmetics Partner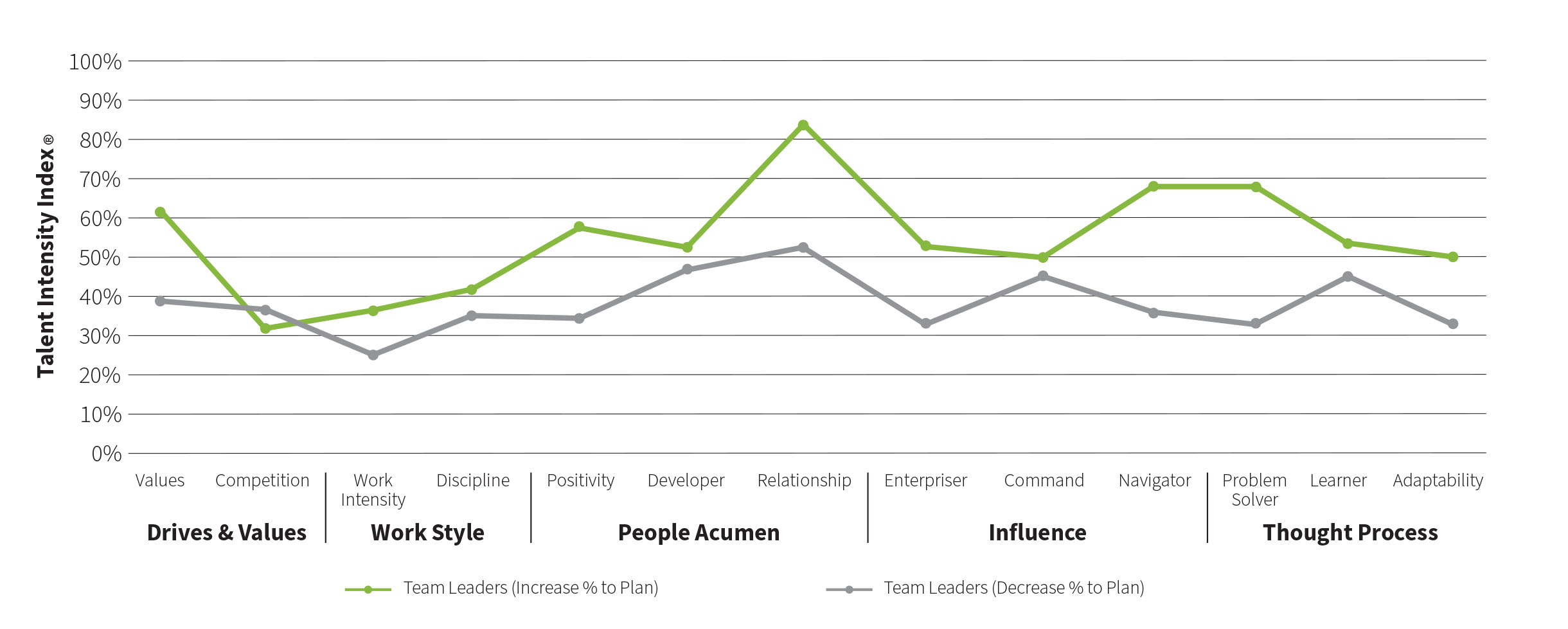 On average, the stores with high talented managers saw a larger increase in percent to plan, compared to stores with low talented managers. This finding underlines the importance of selecting talented leaders.