INVESTING IN
PEOPLE
YIELDS RESULTS TO YOUR
BOTTOM LINE
Return on Investment
World-class service is delivered by world-class teams of people. Create one-of-a-kind experiences that will keep your patients, guests and customers coming back time and time again. Extraordinary people make the difference.
Talent Plus has seen results in:
Engagement
Employee Engagement Shows an Increase of Over 270% from Year 1 to Year 4
Retention/Turnover
By hiring "Recommended" clinical healthcare professionals, this medical center could realize $1M in annual savings
A Three-year Period Indicated a Steady Improvement in Employee Retention
Sales Associate Turnover was Reduced by 10 Percent and District Manager Turnover Decreased by 17 Percent
Performance
With a Leaner and More Talented Corporate Office, this Company Grew its Stores by Nearly Five-fold
$1 Investment Yields $23 Return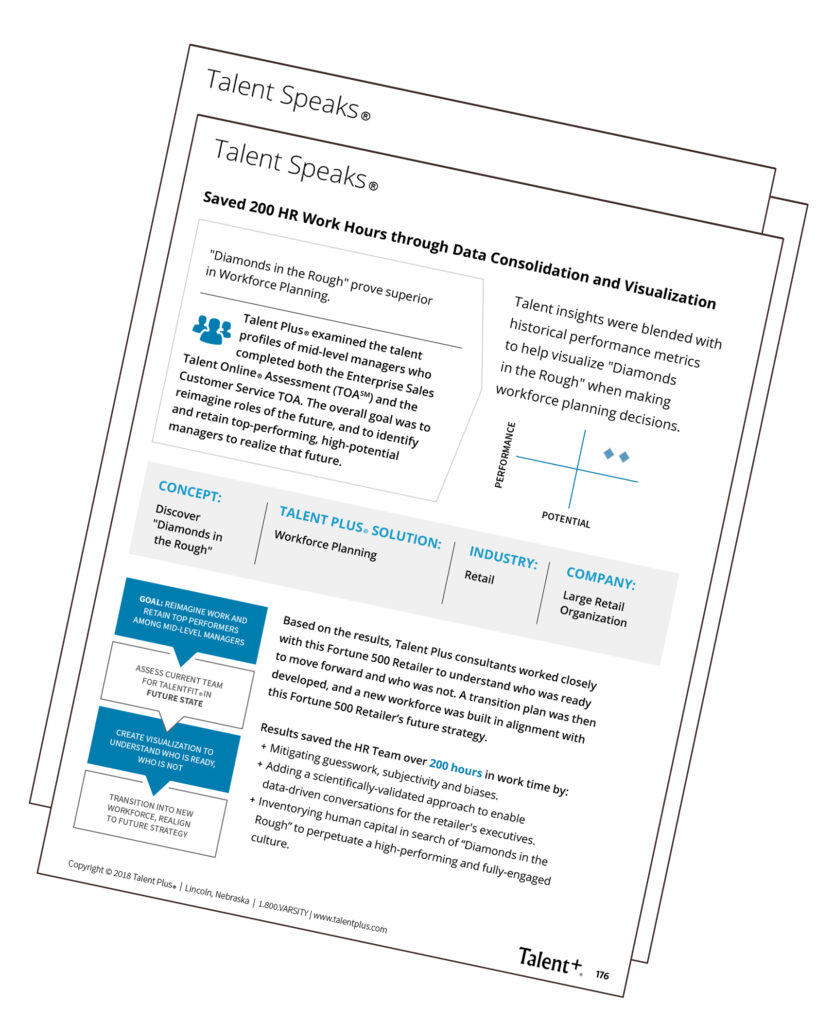 Our Talent Advantages and Talent Speaks are informational documents sharing our clients' ROI when partnering with Talent Plus.
Plan for your future C-suite