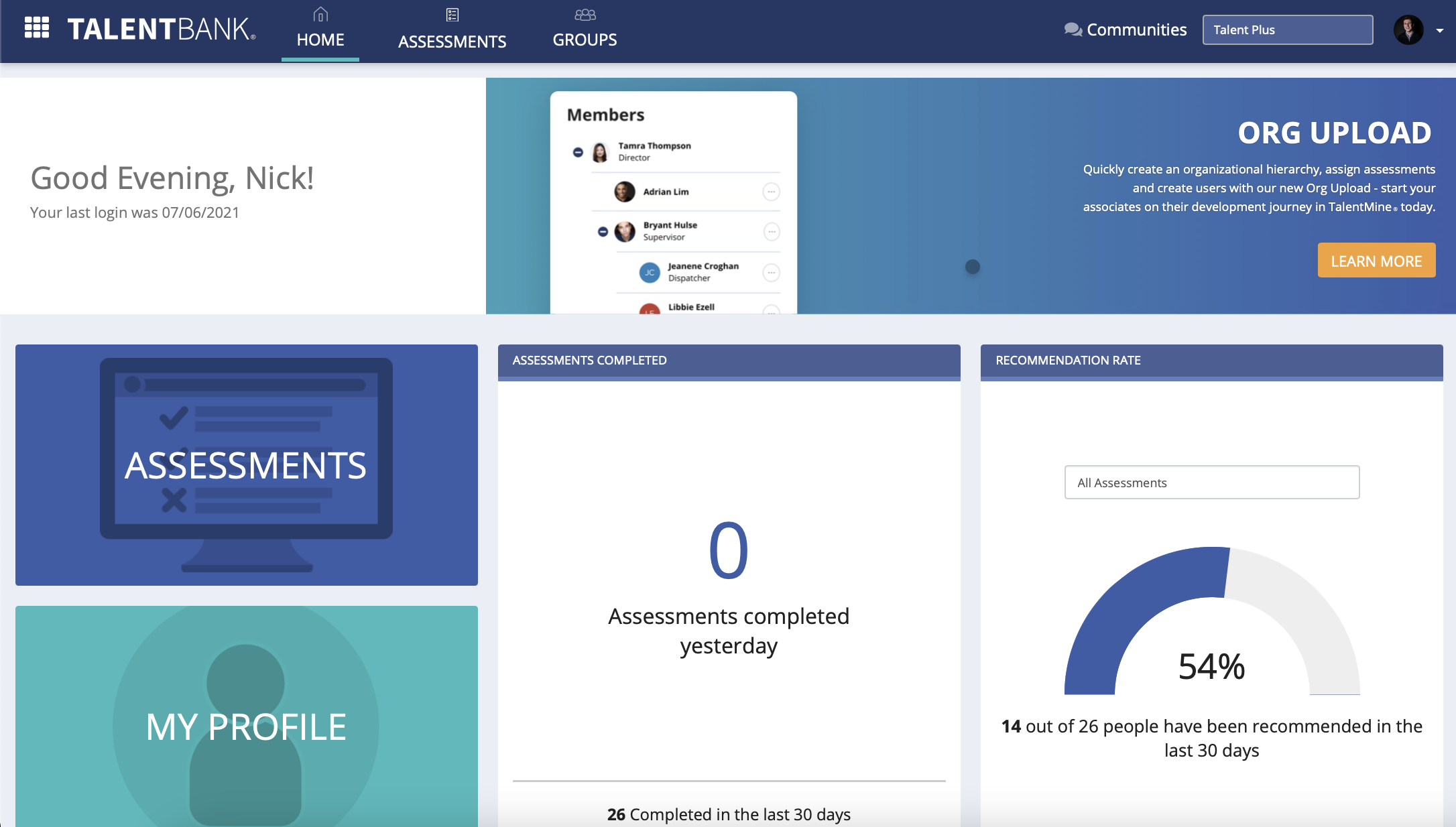 TalentBank®
Designed as the perfect complement to the Talent Plus REAL Approach®, TalentBank® is built to give managers and employees the visibility and resources to develop natural talent. It's available 24/7 to manage and deliver The Science of Talent® whether using our person-to-person structured interviews or Talent Online® Assessments.
Benefits to your organization
TalentBank® allows recruiters, hiring managers, and leaders to access interview results in real-time. Easily preview candidates, conduct interviews, view candidate comparisons and focus on your employee development.
We are here to support your journey
TalentBank® will give you access to Communities, where you can dive into our science.
Enhance your skills and become a TalentBank® expert
Be the first to know about upcoming changes and enhancements
Refresh your knowledge and add to your Talent, Assessment, and Development education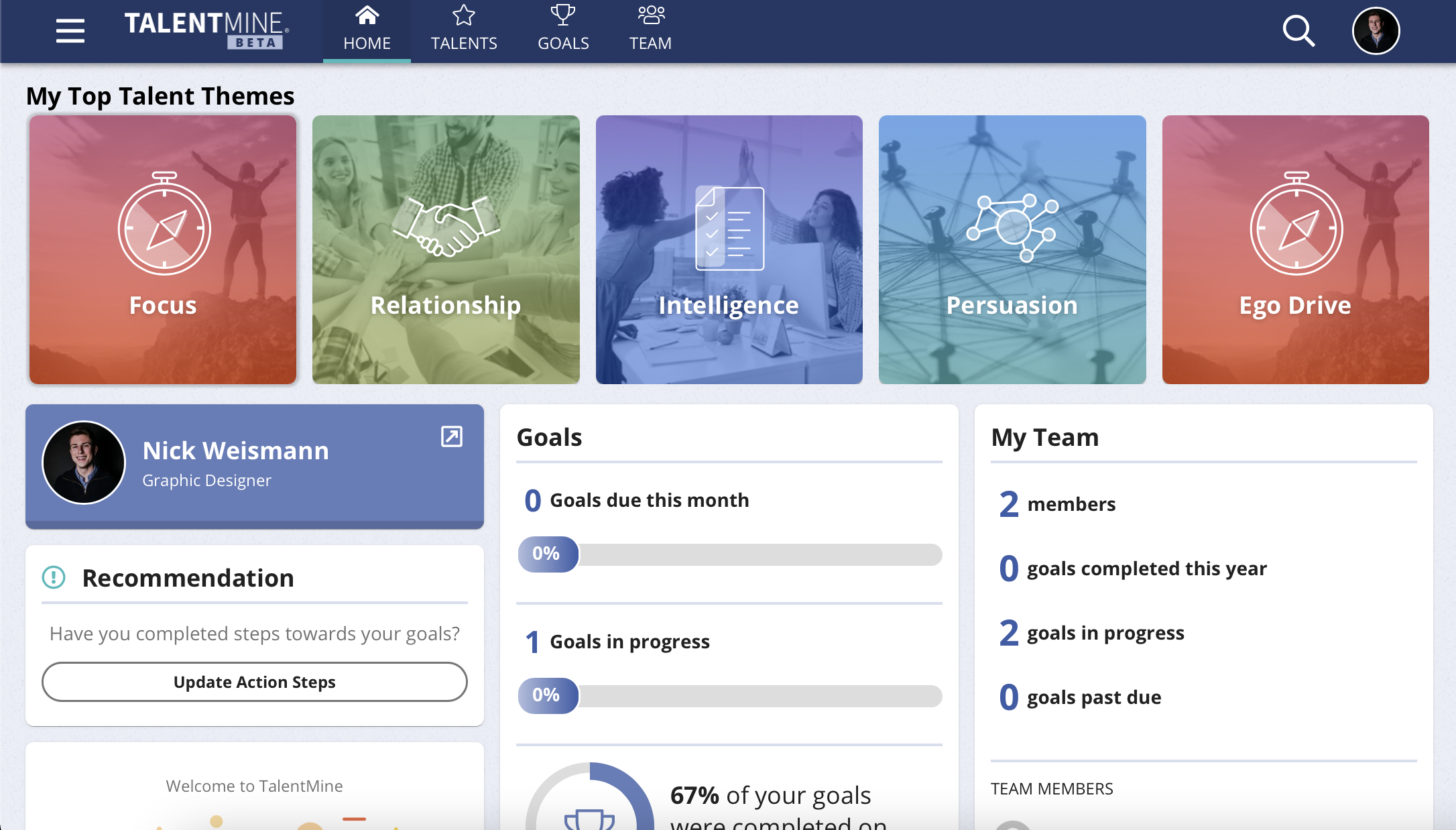 TalentMine®
As part of TalentBank®, TalentMine® is our developmental platform designed to help managers develop the strengths identified during the assessment process. This knowledge provides them with guidance and best practices on how to develop the strengths of the rest of their team.
Understand and improve your strengths
Uncover: Access your Talent Card®
Highlight: Share your top talents
Achieve: Create and track goals
Play to your team's strengths
Organization structure creation: See your team and manage your direct reports
View and create goals: Help your team grow by creating career goals with them
Consolidated reports for team's top talents: See where your team is strong
Recommendations for developing your team: Identify strengths and weaknesses in your team to help them improve and grow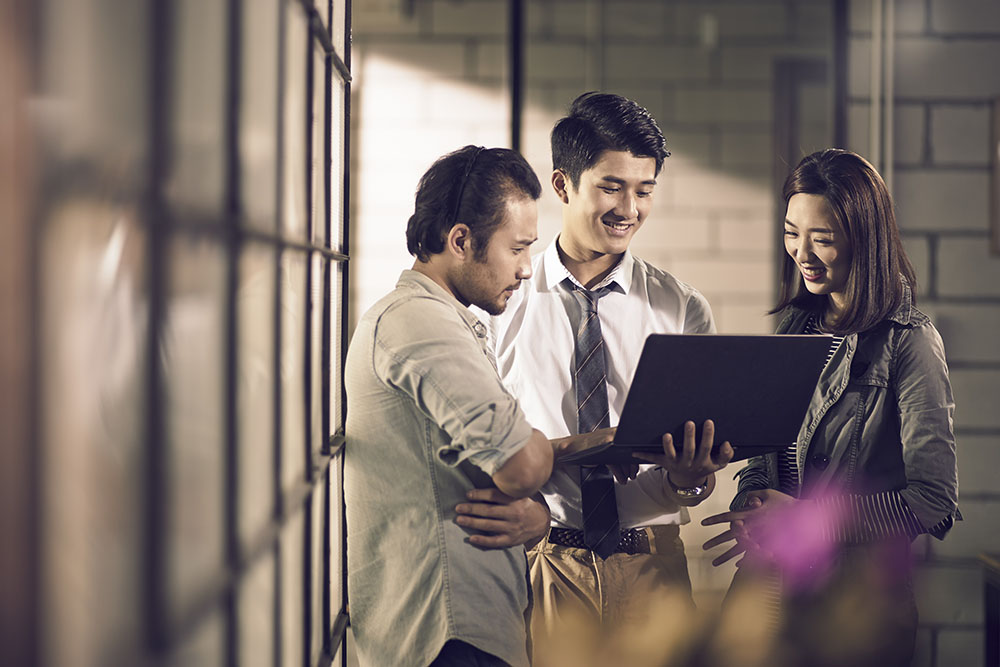 ATS Integrations
It's a true collaboration when all our platforms are built to smoothly integrate with your hiring process. 
We partner and integrate with:
ApplicantPR
Cornerstone OnDemand
Greentree Systems
HealthcareSource
HRNX
iApplicants
IBM Brassring
iCIMS
Kronos
MyStaffingPro
Oracle Taleo Business Edition
Oracle Taleo Enterprise
PeopleAdmin
PeopleFluent
PeopleSoft
SilkRoad
SuccessFactors
Talent+HireSM
Talisma
TargetRecruit
Technomedia
Workday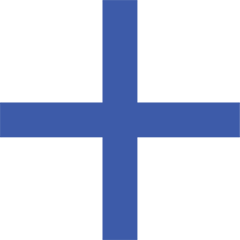 Talent+Hire
Our one-stop-shop solution tailored toward small businesses for better hiring decisions. Talent Plus® works with our highly-predictive Talent Online® Assessments (TOASM) and our applicant tracking system (ATS) Talent+Hire, to help you source the best front-line candidates, direct applicant traffic flow, and ensure candidates are a fit for the role and culture.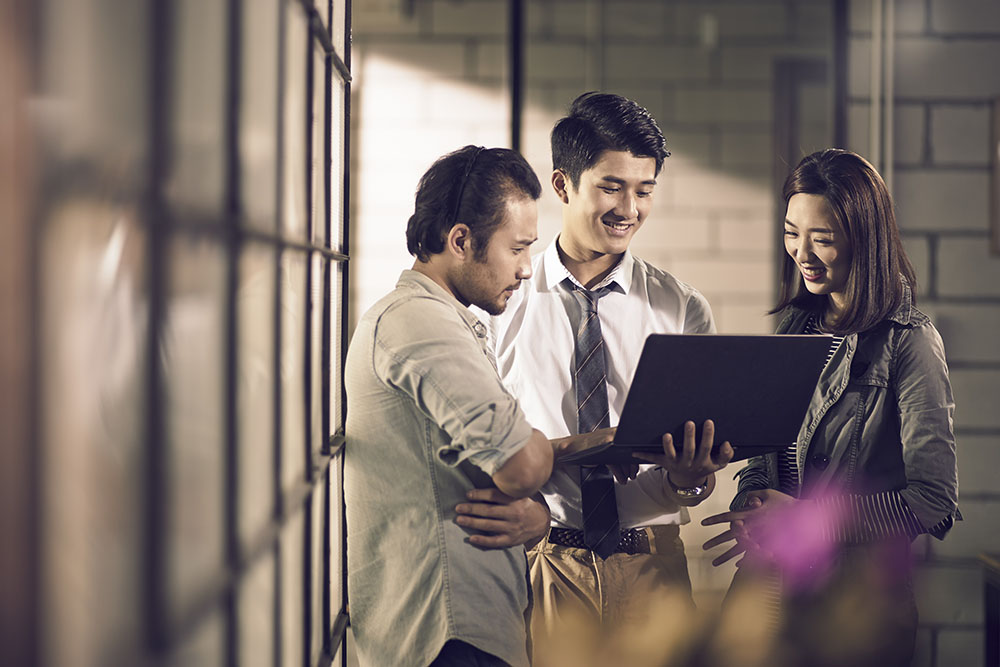 Benefits
Postings to social job board
Quality candidate sourcing analytics
Branded Talent+Hire career site
Reduce time to fill
Improved culture, applicant, and customer experience
Unlimited front-line Talent Online® Assessments