Talented Physicians Save Millions
Talent Plus ® concluded that highly talented physicians had approximately 1.5 less claims filed and 30% lower malpractice claims paid, equating to a $6.2M savings* per 100 physicians.
Physician Malpractice Cripples Bottom Line
In-Depth Physician Interview
Malpractice Claims Paid (in thousands)
Malpractice Claims Paid (In Thousands)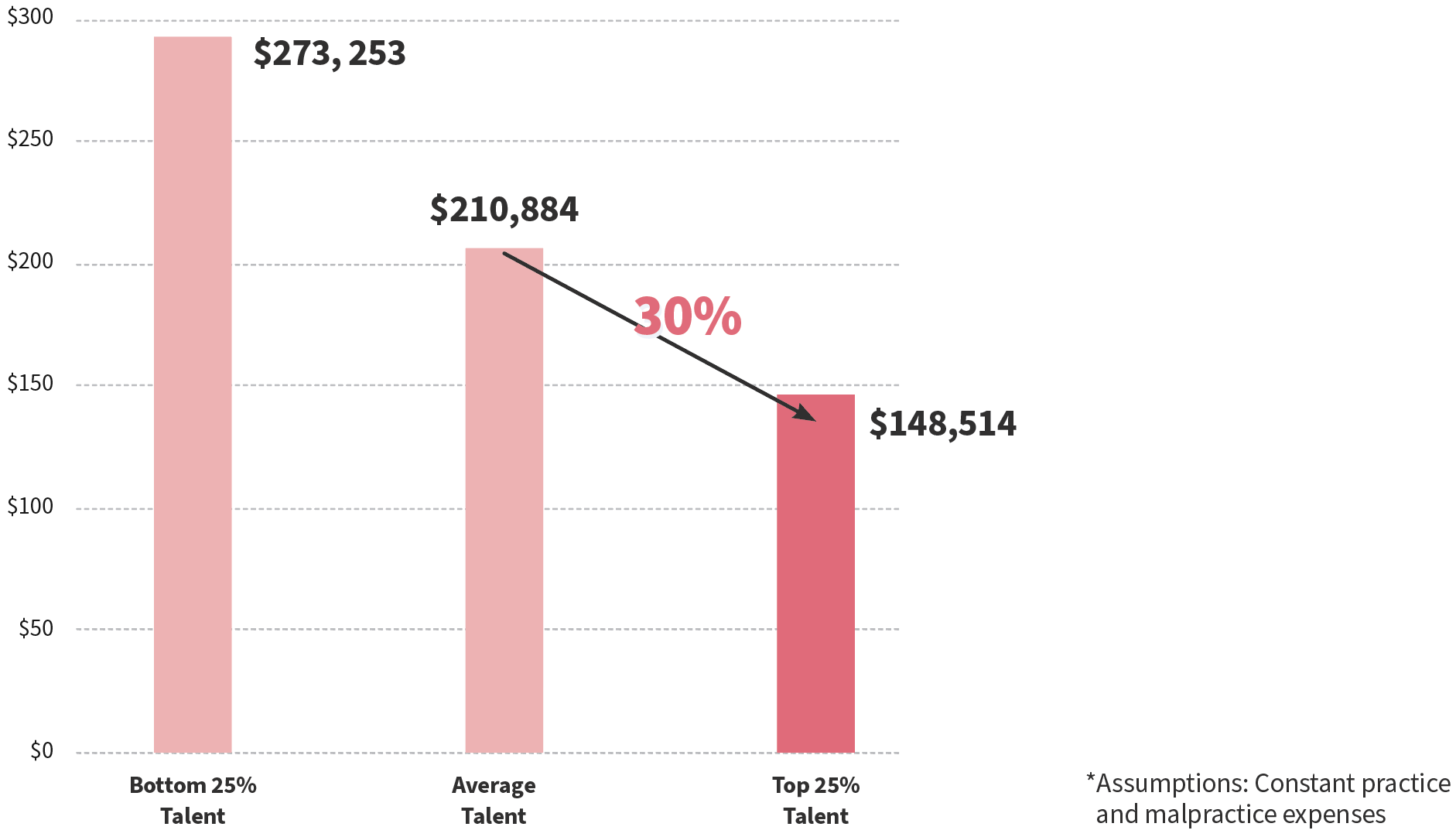 We know the power

of natural talent in Healthcare.
"It saved us $19 million over three years on that reduction. Both I expressed, as did all the other people here today, that there is a return on investment."
Client Partner
Get in touch
We'll be more than a vendor to you; we will be your talent partner